Residential care for children and young people
Chailey Heritage Children's Homes is a residential care service based in North Chailey in East Sussex, for children and young people aged 3 to 19 with complex disabilities and health needs.
Nestled in the heart of the Sussex countryside, our bungalows are situated on a stunning green site with lots of space to safely explore the beautiful, tranquil setting. We're incredibly proud of our partnership with NHS Chailey Clinical Services who are located on site and provide support to our residents whenever they need it. Our NHS partnership gives us access to neurological consultants, nurses, speech and language therapists, physiotherapists, occupational therapists and rehabilitation engineers all on one site.
We're flexible to your needs and know that one package won't suit all. That's why we offer a range of boarding options including weekly, fortnightly, term time and short breaks boarding.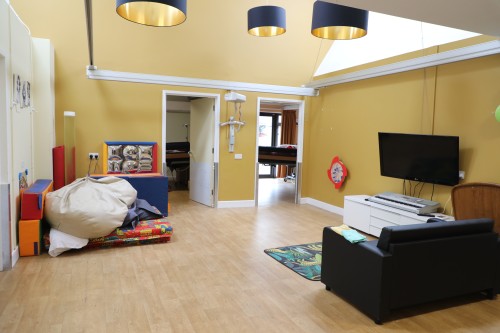 Living at our residential bungalows
Our residential bungalows are fully accessible, with in-built hoists, sensory areas, open-plan living spaces and a garden for residents to enjoy. Rooms can also be adapted to suit their preferences, including colour and decorations.
We understand how important it is for young people to be in regular contact with their families which is why we encourage our residents to use FaceTime and WhatsApp to update their loved ones with what they've been up to. Every young person is allocated a key worker whilst living on site who will also be in regular contact with families.
Family and friends are welcome to visit and if parents or carers wish to stay on-site whilst visiting their young person or whilst they settle in, we offer studio apartments to rent at an affordable rate.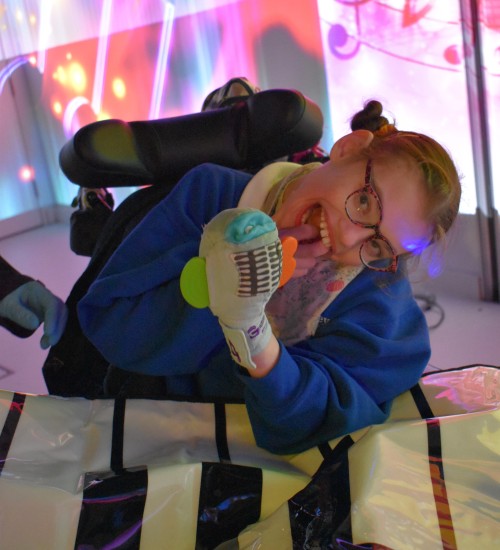 Stimulating activities and state-of-the-art facilities
Our dedicated Activity Coordinator plans weekly timetables of after-school activities and holiday club sessions. Activities are often held on-site incorporating use of our state-of-the-art faciltiies, going on trips or hosting various workshops for the young people to enjoy. From Disney singalongs to reptile encounters or puppet shows, there is always something fun going on after school to keep our residents entertained!
These activities also help build confidence, improve communication skills, and often lead to strong friendships.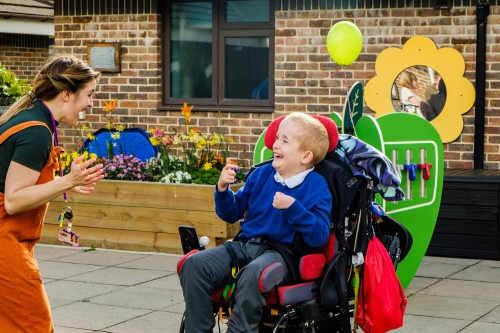 Achieving positive outcomes
Learning continues outside the classroom with the young people working towards individualised targets called 'My Next Steps'. Each young person has a set of individual profiles to support their development. The residential team works closely with the young people's school link worker and teacher to identify short and long-term goals, which may include communication, physical well-being, and access to assistive technology.
Why choose us?
We provide a relaxed and welcoming environment tailored to every individual's needs.

Highly skilled staff and nurses are available 24/7.

Access to state-of-the-art facilities for after-school activities.

We're regularly inspected by the Care Quality Commission (CQC). You can see our CQC rating below
Who can live in Chailey Heritage Children's Homes Accommodation?
We can support children aged 3 to 19 with complex disabilities and health needs. These can include cerebral palsy, progressive neurological conditions, sensory impairments and all associated health conditions.
If you'd like to find out whether Chailey Heritage Children's Home Accommodation is right for you, call 01825 724 444 or email residential@chf.org.uk to find out more.
Get in touch
If you're interested in living at our on-site residential bungalows for children and young people, then please contact us to book an informal visit:
Telephone: 01825 724 444
Email: residential@chf.org.uk