Residential care for young adults
Chailey Heritage Futures is a residential care service based in Chailey in East Sussex, for young adults aged 19 to 25 with complex disabilities and health needs.
Nestled in the heart of the Sussex countryside, our bungalows are situated on a stunning green site with lots of space to safely explore the beautiful, tranquil setting. We're incredibly proud of our partnership with NHS Chailey Clinical Services who are located on-site and provide support to our residents whenever they need it. Our NHS partnership gives us access to neurological consultants, nurses, speech and language therapists, physiotherapists, occupational therapists, and rehabilitation engineers all on one site.
We're flexible to your needs and know that one package won't suit all. That's why we offer a range of boarding options including weekly, fortnightly, term time, and short breaks boarding.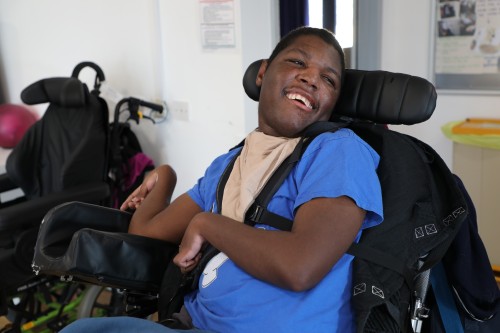 Living at our residential bungalows
Our residential bungalows are fully accessible, with in-built hoists, sensory areas, open plan living spaces and a garden for residents to enjoy. We'll let you choose how you decorate your bedroom too so your space reflects you.
We understand how important it is to be in regular contact with your family which is why we support you to use FaceTime and WhatsApp to update your loved ones with what you've been up to. Every young person is allocated a keyworker whilst living on site who will also be in regular contact with families.
Family and friends are welcome to visit and if parents or carers wish to stay on-site whilst visiting, we offer studio apartments to rent at an affordable rate.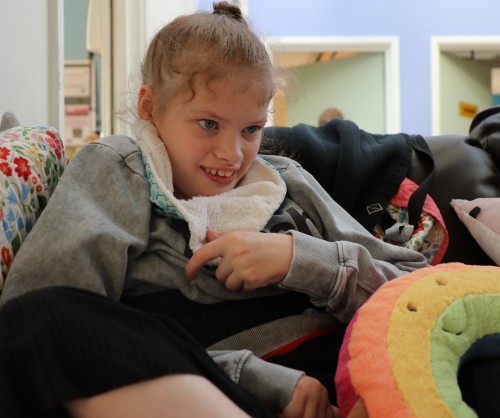 Stimulating activities and state-of-the-art facilities
Living at Chailey Heritage Futures accommodation gives you access to experiences you can't get anywhere else. Our specialist facilities are second to none and include an award–winning mobility and track system, a multi-purpose physical activity and immersive experience facility, and a Leisure and Skills Centre.
Our team of specialists delivers a range of fun activities that are adapted to each individual's needs. Each activity is designed with accessibility in mind to ensure everyone can take part. For example, we use ramps during our games sessions, a slide into our hydrotherapy pool, and switch-operated machinery in our kitchens.
Some of the activities on offer are:
Rebound Therapy

Immersive art or sports

Games (Boccia, wheelchair football, or Skittles)

Hydrotherapy pool

Gym sessions in our Inclusive Fitness accredited gym

Music

Cooking
​For a full list of activities available, please visit our Leisure and Skills Centre page.
We're always looking for new ways to help our residents live fulfilled lives which is why we plan regular outings and holidays. These exciting opportunities enable you to try something new, boost your confidence, and make new friends.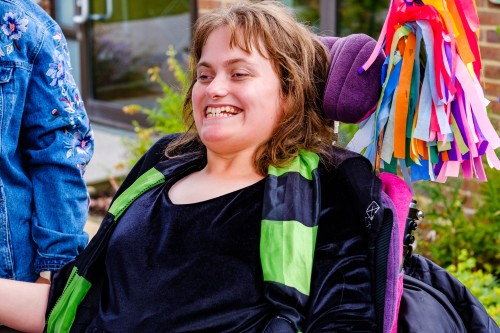 Why choose us
Our staff are highly skilled and we have nurses available 24/7.

We provide a relaxed and welcoming environment tailored to every individuals' needs.

You'll always be learning new skills with access to our wide range of arts, sports, cooking, wellbeing and multi-sensory activities at the on-site Leisure and Skills Centre.

Informal learning and communication opportunities such as the use of Eye-gaze technology.

Meet new people with similar interests.

We're regularly inspected by the Care Quality Commission (CQC). You can see our CQC rating below.
Who can live in Chailey Heritage Futures Accommodation?
We can support young adults up to the age of 25 with complex neurodisabilities and health needs. These can include cerebral palsy, progressive neurological conditions, sensory impairments and all associated health conditions.
If you'd like to find out whether Chailey Heritage Futures Accommodation is right for you, call 01825 724 444 or email office@chf.org.uk to find out more.
Get in touch
If you're interested in living at our on-site residential bungalows for young adults, then please contact us to book an informal visit:
Telephone: 01825 724 444