Welcome to the Leisure and Skills Centre, a place where you can be uniquely you
The Leisure and Skills Centre (LSC) is an activity centre for people with disabilities aged 16 and above. We are experts at designing and delivering bespoke experiences you cannot get elsewhere. We offer a wide range of fun and informal leisure activities, from cookery to art to exercising in our fully accessible gym.
Our dedicated and friendly team will tailor your sessions based on your interests and goals. At the LSC, we are passionate about what we do and we make sure that every personalised session is packed with creativity and fun!
Although the LSC is not an educational setting, our experienced team will help you work towards targets and goals that you may have or help you define what those are.
For example, our gym team specialise in creating fitness plans to help you meet your fitness goals. Find out more about our gym.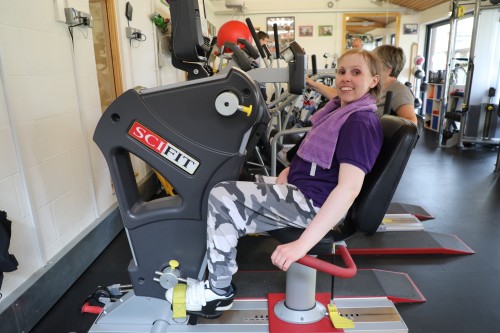 Join our thriving community
We pride ourselves on the friendly and inclusive community we have built at the LSC. If you want to make friends and be part of an active and thriving community, we're the place for you. We even have an on-site cafe where you can relax between sessions and catch up with friends over a coffee or lunch.
At the LSC you can learn new skills, exercise, socialise, relax and fun – all in one place!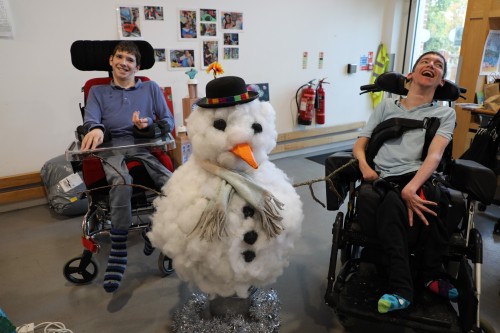 What activities are available at the LSC?
Ready to join the LSC community?
We like to meet all of our customers personally and book them onto the sessions we feel would suit them best - which is why all our activities are booked by enquiring through us directly.
Please fill out the LSC enquiry form for the activity you are interested in by clicking on one of the pages below and we will get back to you to book in a visit. This then gives us a chance to chat about accessibility needs and whether the LSC is the right facility for you.
Here are the activities that we have on offer. Please click on the text to be taken to the activity page.
What our customers love about the LSC
"When you come to the LSC, you recognise everybody which makes customers like us feel good and that we all matter. It's very homely, we feel like we're part of the whole thing. Rosie loves all the activities and the staff are lovely!"
Audrey, PA to Rosie
Want to spend the day?
Whether you are looking for a place to hang out between LSC sessions or a bespoke day package to learn new skills and meet new people, then the Hub is the place for you. Find out more about what we can offer through our Hub service.
Contact us
If you have any questions about our activities and would like to speak to a member of our team, please contact us on:
Email: lsc@chf.org.uk
Phone: 01825 723 723
Download our LSC brochure to read more about what we offer.