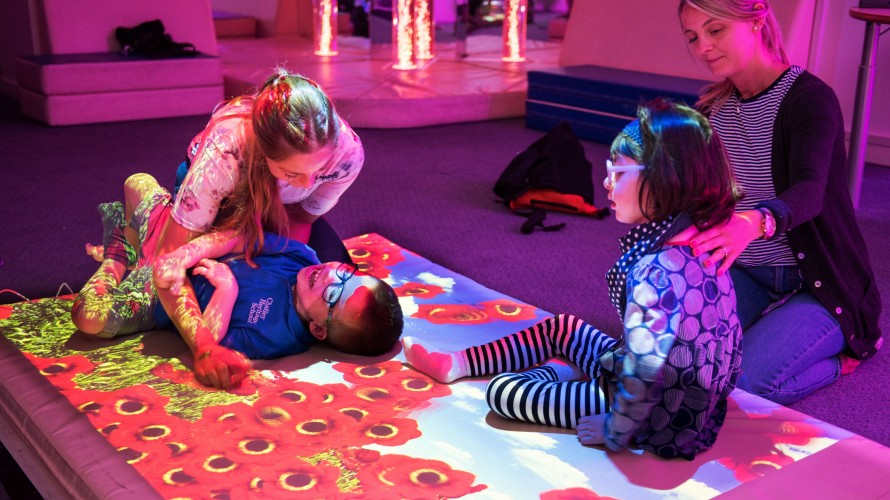 Trusts and Foundations
Trust donations and major gifts allow us to make an enormous difference to the lives of children and young people with complex disabilities, particularly through the provision of specialist equipment and facilities.
Thanks to such donations we are able to help young people like Raihana access groundbreaking technology like Eye Gaze, which allows her to play, learn and communicate using eye movement alone. You can find out more about our Eye Gaze technology here.
If you would like more information, please call us on 01825 724752 or email fundraising@chf.org.uk. We would also be delighted to arrange a visit to tour the Foundation site and to meet the staff if you would like to understand more about our work in person.