Creative activities
Our creative activities for people with disabilities enable you to express yourself through a variety of creative mediums. Immersive sessions are held in our Immersive Space, which boasts 360-degree digital projections, sound effects, and sensory props.
What creative activities can I take part in?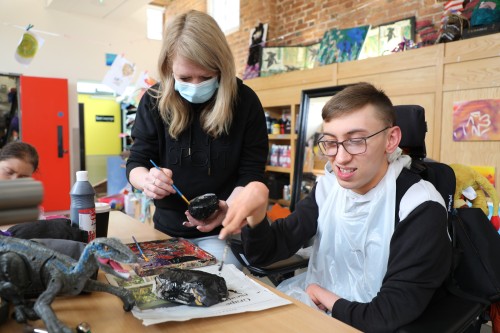 Art
From felting to painting to pottery making, we provide a range of different textures and sensory materials so you can make a personalised art project to be proud of.
Immersive Art
Held in our Immersive Space, Immersive art sessions take our art sessions one step further. Whether your art project is based on your favourite film, a specific location or a national holiday, our Art Coordinator will prepare a sensory session full of interactive materials and projections to inspire you.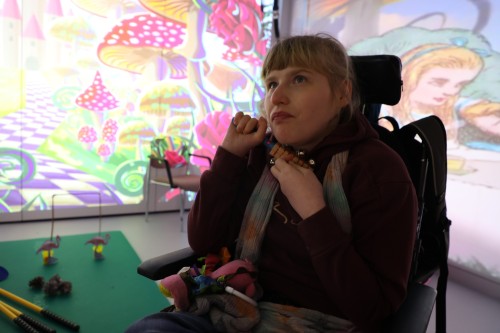 Immersive Drama
Held in our Immersive Space, our fun-packed drama sessions offer individuals a chance to use their imagination. In a session, they may travel back in time, find themselves in Africa or even attend a festival! Sessions are proven to increase confidence, communication skills and are a great place to make friends.
Music
Music is a great way for people with disabilities to express themselves. Led by a team of experienced music therapists, these sessions encourage the exploration of feelings, connection, and belonging by exploring a variety of musical instruments.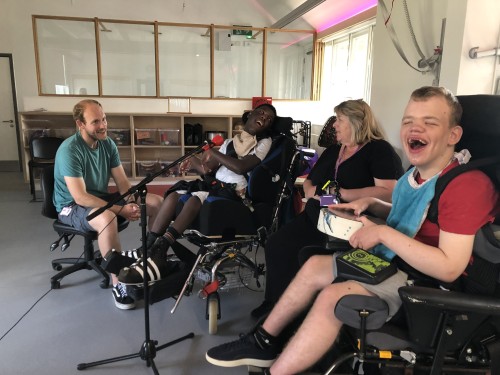 Want to take part in an activity?
Please fill out the LSC enquiry form below for the activity you are interested in and we will get back to you to book in a visit. This then gives us a chance to chat about accessibility needs and whether the LSC is the right facility for you.