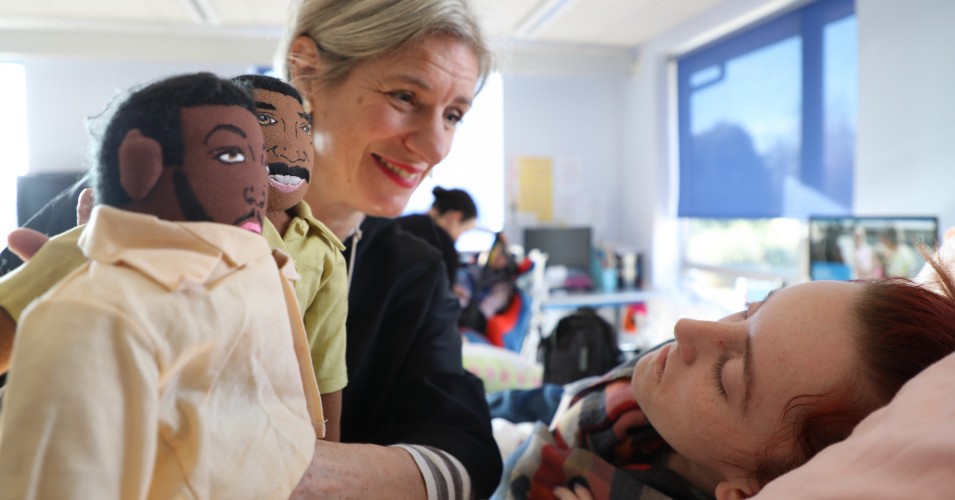 The Sex Factor: Relationship and Sex Education Training
There is a general misconception that Relationship and Sex Education (RSE) is not needed for children and young people with complex neurodisabilities. Since September 2021, RSE teaching has been compulsory across all schools.
We have found:
Limited adapted RSE education for children and young people to learn, stay safe, understand their bodies, relationships and sexuality in full
Staff are ill-equipped or lack confidence to teach RSE to children and young people with complex neurodisabilities
No appropriate resources for teachers/parents/staff
Lack of specialised openly descriptive/visual training regarding personal care
Families and carers may also be unaware of the need for RSE or uncertain how to address this subject
What we can offer
A user-friendly toolkit consisting of training sessions and resources, including 34 ready-made lesson plans and supporting videos for teachers and staff to deliver quality RSE to children and young people with complex neurodisabilities.
About the author and trainer
Helen Dunman has been teaching RSE and Drama to young people with a range of SEND for 30 years, specialising in children and young people with severe learning disabilities. She currently teaches at Chailey Heritage Foundation. In 2017, her work in RSE was recognised by the Worshipful Company of Educators with an Inspirational Educator Award. She currently has whole-school responsibility for RSE at CHF which was referenced as Outstanding in the last OFSTED report. Helen is also a member of SHADA (Sexual Health and Disability Alliance), which promotes good sex education for people with disabilities of all ages. Helen writes about this subject in educational journals and speaks at conferences around the UK.
The resources
Online training opportunities
The Sex Factor Handbook
More than 30 real life, ready to teach story lesson plans across four categories; Puberty, Relationships, Diversity, Safety
Supporting video content
Online support
Advice on sourcing anatomically correct dolls and creating authentic lifelike training aids (purchased separately).
So much more than a pack
We offer virtual, interactive training for smaller groups or individuals.
Following training on one of our regular courses, all candidates receive a 12 month subscription to:
The Sex Factor digital resource hub
The Sex Factor handbook
General updates
New and useful developments in the sector
New story lesson plans