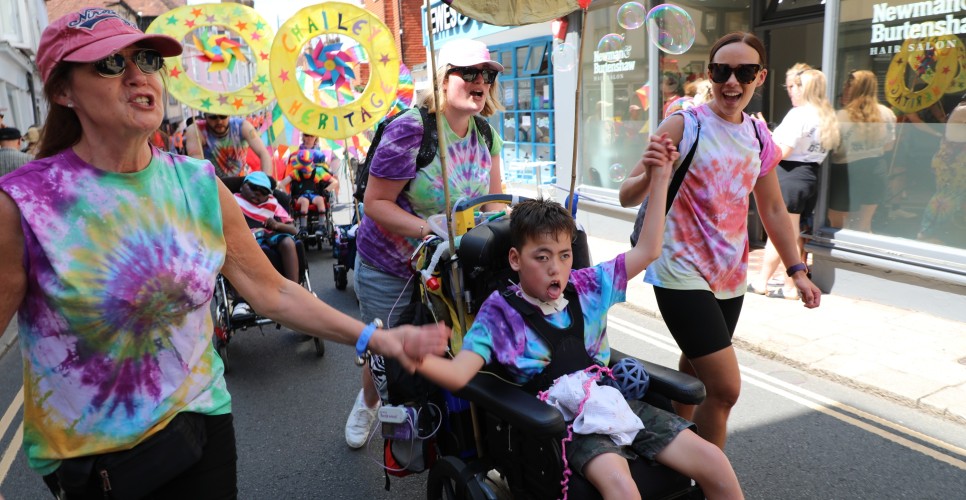 Safeguarding
Our children and young people have complex needs, increasing their vulnerability. Chailey Heritage has been a national leading light in the field of safeguarding children with disabilities for a number of years. 'Safeguarding Children and Vulnerable Adults' includes 'Child Protection'.
Chailey Heritage Foundation's statutory duties under the Care Services Act 2000 and Children Act 1989, to protect and safeguard all children and young people here, are met through a number of internal policies and procedures, mandatory training and protocols.
All Chailey Heritage School staff have a copy of 'Keeping Children Safe in Education' and are trained in it. A copy is available to download here.
10 members of staff (pictured below) are specially-trained 'Safeguarding Named Persons' for our organisation - available here. There is also a named 'Safeguarding and Whistleblowing Governor' (pictured below).
All staff and young people are encouraged to discuss and resolve any practice issues with line managers.
We are ardent followers of the "Working with Children and Young People, Good Practice Guidelines", produced and published by the Joint Safeguarding Children Forum.
All Safeguarding and associated policies are available to download below, with paper versions available upon request. A full suite of Chailey Heritage Foundation policies are available to download on our policy page here.
To make a referral to the Children's Local Authority Designated Officer (LADO) please click here.
Meet the Safeguarding Team
Dee Anand
Director of Social Care
Alana Woodward
Social Care Night Team Manager
Karen Bailey
Quality Improvement Manager- Social Care
Richard Green
Acting Headteacher
Karen Hopkins
CQC Registered Manager
Mandy Mason

Staff and Pupil Support Manager (P/T Mon,Tue, Thu)...
Oner Ozdamar
Seymour Department Manager
Deirdre Prower
Trustee Appointed Governor
Maria Carter
Registered Manager of the Children's Homes