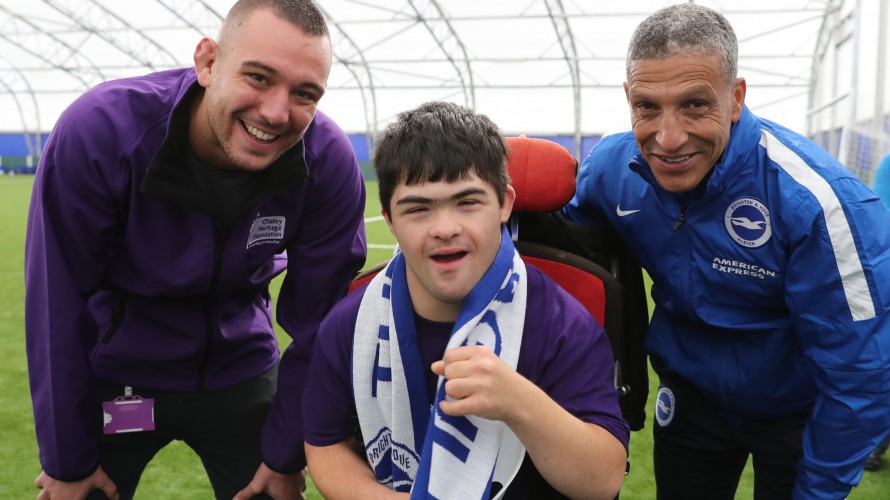 Schools, Groups and Societies
Do you belong to a society such as Freemasons, Lions or Rotary? Your donations have been invaluable to us throughout our history and we're always delighted to set up new partnerships.
Working together with schools and colleges is fun and incredibly rewarding. Please do get in touch with your fundraising ideas!
If you're part of a community group – arty, sporty, or something in between – we'd be so grateful if you chose to support the amazing work of Chailey Heritage Foundation.
You'd be helping to change the lives of children like Michael, whose dreams of swimming and riding a bike have come true. Read Michael's story here.
For more information, don't hesitate to contact our dedicated fundraising team on 01825 724752 or email fundraising@chf.org.uk.