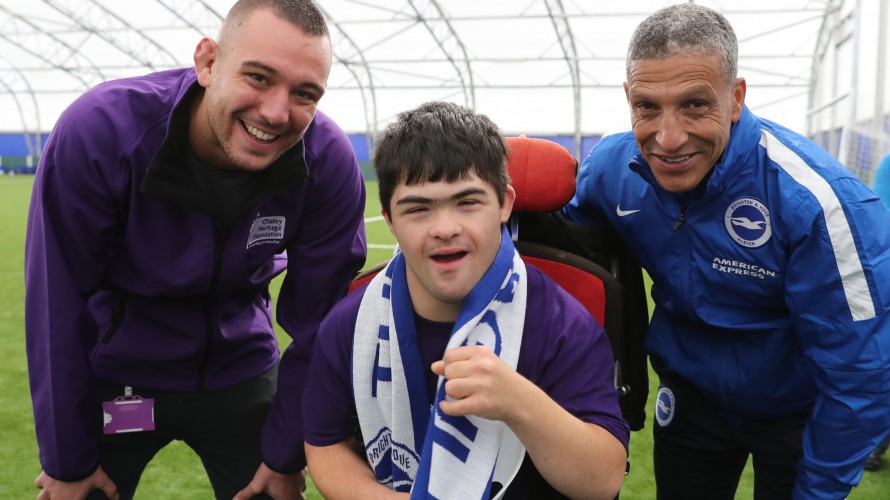 Schools, Groups and Societies
We are eager to share the work of Chailey Heritage Foundation and how we support children and young people with complex disabilities. We are looking to set up new partnerships with schools and groups within the community wherever we can. Any support that schools and groups offer us is much appreciated.
Schools
Would your pupils like to learn about our amazing young people and how your school can help them achieve their goals? Connecting with Chailey Heritage Foundation could also support your citizenship/ PSHE curriculum. There are lots of ways to get involved.
Come and visit us.
Invite our Community and Events Fundraiser, Joy, to talk at an assembly.
Book a class to have an up-close session on our therapeutic farm.
Choose Chailey Heritage Foundation as your charity for the year or choose a fundraising activity to raise funds for us.
Your school could really make a difference, please do get in touch.
Community groups and societies
If you are part of a community group or association, we would love to hear from you.
We can give a talk to your group or society about the life changing work Chailey Heritage Foundation does to support our young people.
We can arrange for small groups to come and visit us to better understand the support we offer.
We would be really grateful if you chose to support the work of Chailey Heritage Foundation. We can also offer advice if you would like to fundraise for us within your group or society.
You'd be helping to change the lives of the young people at Chailey Heritage. See some examples of how Chailey Heritage Foundation has helped change the lives of children like Ellie.
Please get in touch by contacting our dedicated fundraising team on 01825 724752 or email fundraising@chf.org.uk.