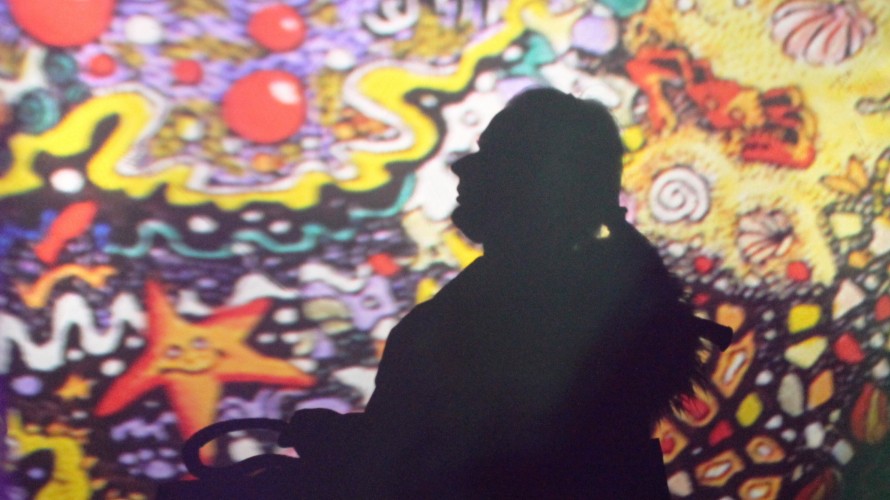 Immerse Yourself: Multi-Sensory
Immerse yourself in a relaxing and stimulating world
Our sensory studio is designed to create an adaptable environment where an individual's therapy, relaxation, learning and fun can happen free of everyday distractions.
Our relaxing and stimulating world is full of soothing sounds, tactile objects, phasing lights and much more. Lie on one of our giant beanbags and unwind whilst you watch bubbles and fish race up and down the bubble tubes, listen to relaxing music, enjoy the soft fibre optic lights or feel the gentle breeze of the fan whilst exploring cause and effect.
Many of the areas within Futures Life Skills Centre offer specifically themed sensory exploration sessions and, in addition to these, there are regularly timetabled activities such as:
Music Therapy Sessions/1:1 Sessions - providing a unique opportunity for an individual to feel heard and accepted in a safe, musical, calming environment.
Garden Workshops - explore your senses in our gardening workshops. Enjoy the opportunity and take part in a variety of activities including planting, making bird boxes, wreaths, exploring wildlife, garden ornaments, animal encounters and much more!
Animal Care Workshops - at Patchwork Farm. Our friendly animals can be stroked, petted and cared for so come and cuddle a guinea pig, feed our sheep or even tickle a goat!