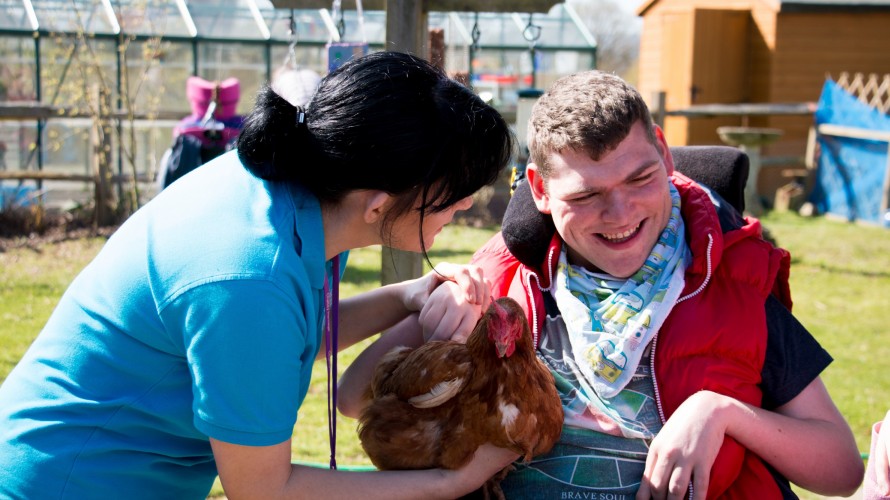 Making Life Choices
Providing stimulating activities and enabling life choices
Our modern on-site facilities, such as The LSC and Hydrotherapy Pool, are just some of the enriching opportunities available to those living with us. We are constantly amazed at the diverse range of activities young adults choose to participate in, both on-site and off ... nothing is ruled out!
Choosing to be active in the community helps give a different perspective on life; this can include volunteering, fundraising or even work experience. Links with several local colleges enables young adults to continue to learn. The Life Skills Centre also opens up opportunities to learn new skills, meet new people and, best of all, have fun!
Through many rich and diverse life experiences, young adults living with us are able to discover who they are and what they really enjoy doing - 'education' in its widest sense.