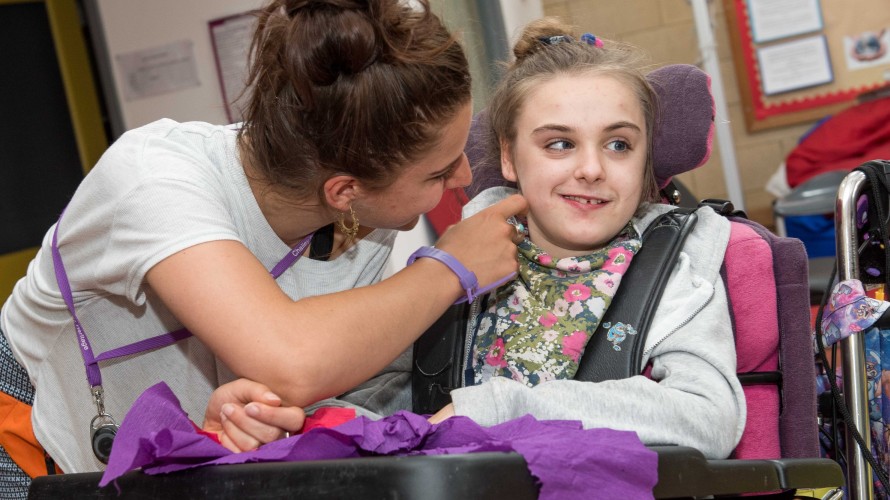 Enabling Happy and Safe Lives
The children are both happy and safe at school. This is because our staff know each individual child so well, their health needs, what makes them smile and importantly, how to motivate them! Sometimes it can be difficult for children with complex health needs to remain at school but with our high level of support, children are allowed to experiment just like any other child. Being part of a peer group is important and, at every opportunity, we promote pupils' understanding of social interaction and alternative cultures.
Stimulating and safe environment
Engagement requires the right stimulation. When engaged, a pupil is more likely to learn in a meaningful way. However, we are always sensitive to the level of stimulation for individuals. Children's learning experiences do not need to stop for therapy or medical needs to be met. These needs are integrated into each learner's day, maximising opportunities to learn.
Our secure site features key card entry to all buildings. There are nurses working across the school and every room that the children regularly use across the site has a medical call point, so the medical team are just a button push away.
Safeguarding
Chailey Heritage Foundation has been a national lead in the field of safeguarding children with disabilities for a number of years. Every member of staff receives regular safeguarding training that outlines their responsibilities to protect the children and young people at Chailey Heritage School.
To find out more and read the full Chailey Heritage Foundation Safeguarding Policy please click here.