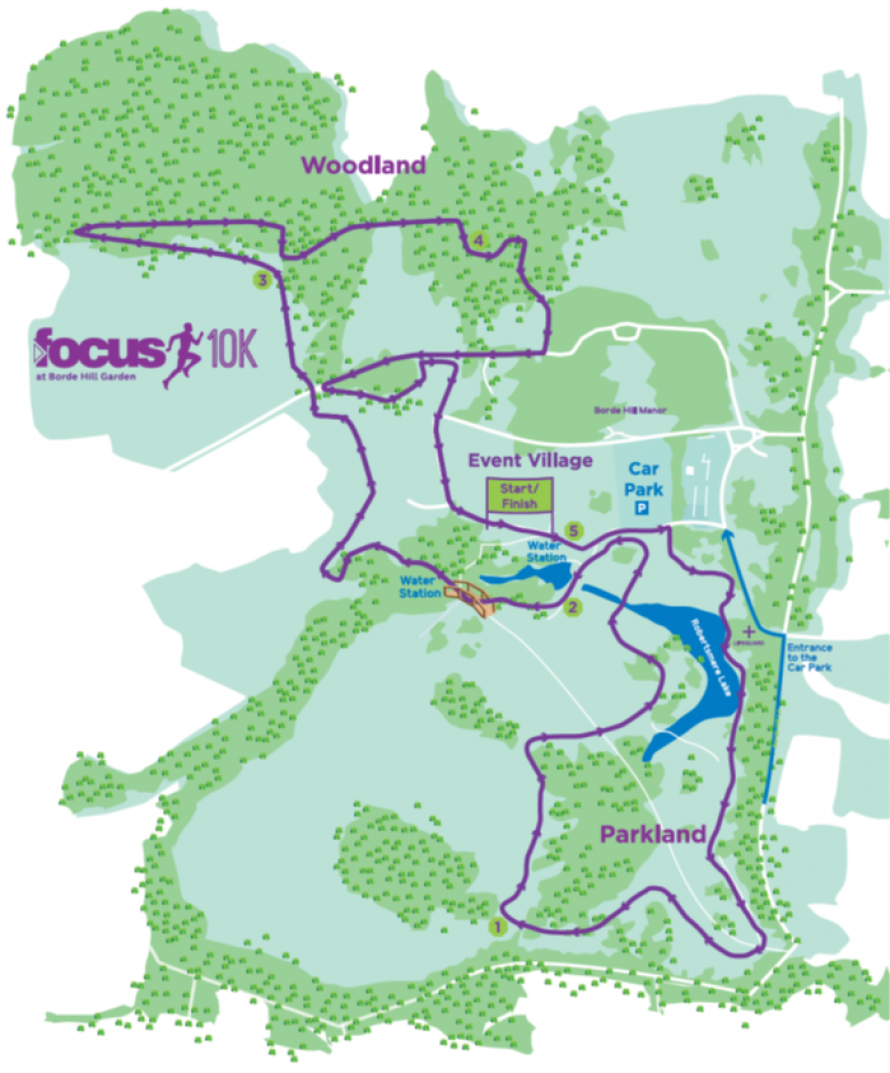 Focus 10k 2021: The Course
We are excited to return live to Borde Hill Gardens in 2021 following the same course as 2019. Grab your running shoes and join us as you take in breathtaking parkland and stunning woodland. It is an off road course and there are a few hills to give you an extra challenge.
The course covers a 5K distance – two loops for our 10K runners.
Having the parkland and woodland in one course is a lovely contrast and, having run the route myself, I really hope you are going to enjoy it!"
Martin, Race Director