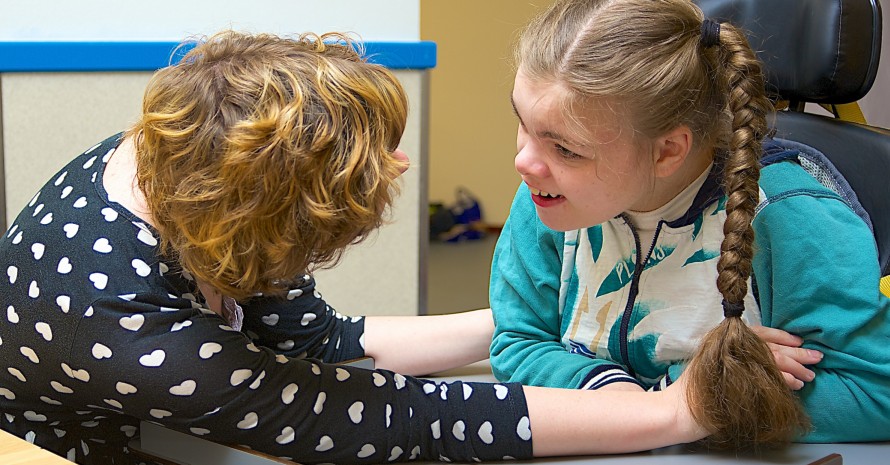 Pathways for Children and Young People
We support children/young people with disabilities, including physical and complex health needs to live safely and comfortably in their own home.
Our work with children/young people and their families is centred on the child/young person and aims to promote their independence and inclusion, and to help them develop life skills.
We know how important it is for children/young people and their families to access specialist services, which enables them to enjoy a safe and fun environment within the home or wider community.
We support children and young people with various activities centred around their interests and aspirations and we will never, ever give up looking for ways to support children/young people to fulfill their potential and to make their own choices in life no matter what the challenges.
"Our aim is that children and young people have the best opportunities in life to thrive, succeed, reach their aspirations and have the best possible quality of life."
We work closely with a registered healthcare practitioner, so that the following health support can be provided:
Enteral feeding e.g. PEG/JEJ
Epilepsy & emergency medication
Ventilation
Suction
Oxygen
Medication
We can create a support package that suits each child/young person, which can include an array of activities, either within the home or wider community. This may include:
Arts and crafts
Outings and day trips
Sensory led activities
Escorting to appointments, etc.
We can provide a flexible community support service whenever and wherever needed. This could include:
Before and after school
All day during school holidays
Weekends
Evenings
Activity clubs
Making this about you
We acknowledge that everybody needs something a little bit different, so we'd take the time to sit down with you, as a family to develop the best possible support package.
To achieve this, the following will be discussed;
Communication
Likes/dislikes
Things that are important i.e. daily/weekly routines
What's working well
Hobbies and interests
Goals and aspirations